Virtual Meetings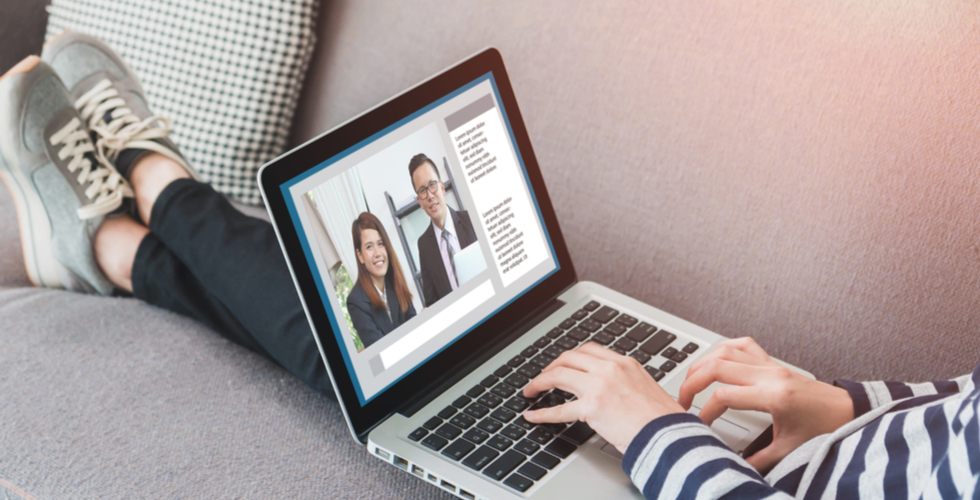 NEW: M&A Source & Meeting Expectations
Challenge: Due to the Coronavirus pandemic we needed to provide enough value to keep members engaged in virtual events, as well as to maintain positivity during the difficult and uncertain times. Read More

AABB Commissioning Group & Capital Association Management
Challenge: After AABB Commissioning Group's annual conference was canceled due to COVID-19, the Board wanted to pivot to a virtual meeting. With no established webinar platform at the time the pandemic began, the association had an immediate need for a proven, yet inexpensive technology to deliver the same amount of technical content as the in-person event. READ MORE

American Society of Bone and Mineral Research & SmithBucklin

Challenge: The ASBMR 2020 Annual Meeting shifted from an in-person event to a virtual experience due to COVID-19. ASBMR needed to provide an opportunity for members to exchange scientific ideas, engage with one another, network, and hear the latest research in the field, all in a virtual format. READ MORE


Association of Donor Relations Professionals (ADRP) & SBI Association Management

Challenge: With their industry severely impacted by COVID-19, ADRP created a new virtual event experience with content tailored and relevant to the current moment to empower and inspire ADRP members to move their operations forward despite the challenges of the pandemic. READ MORE


Association of Community Health Nursing Educators & Management Excellence Inc.

Challenge: The Association of Community Health Nursing Educators (ACHNE) was struggling to engage a wider member audience at its annual conference. Read how Management Excellence Inc. (MEI) helped them achieve results. READ MORE


American Association of Feline Practitioners & Professional Management Associates LLC

Challenge: American Association of Feline Practitioners looked to convert its growing annual conference to a full virtual educational experience(over 1700 attendees) and develop creative and customizable sponsorship and exhibit opportunities to help revenue and relationships. READ MORE


Great Western Council of Optometry & SBI Association Management

Challenge: When the Great Western Council of Optometry had to cancel its in-person Annual Congress SBI helped them reimagine the event with only 10 weeks' time to provide CE credits to attendees and deliver value to Industry Partners. READ MORE


International Claim Association (ICA) & Association Management Strategies (AMS)

Challenge: Due to COVID-19, ICA needed to adapt content from planned in-person meetings to a virtual environment. They also needed to operate their conference at a significantly reduced cost, to account for cancellation expenses from in-person conference. READ MORE


iMasons & VTM Group
Challenge: To continue member engagement, advance organization objectives, and aid business continuity for iMasons amid a global pandemic (COVID-19) by producing an engaging and informative virtual event. READ MORE

Interstitial Cystitis Association (ICA) & MCI USA
Challenge: COVID forced ICA to cancel their schedule of 8 in-person charity walks that were budgeted to raise $100K. READ MORE

International Ombudsman Association & SBI Association Management

Challenge: IOA canceled 7 in-person Foundations courses due to COVID-19 in 2020, which would have trained 200+ emerging ombuds. As the largest revenue-generating program for IOA, canceling courses resulted in a significant loss of funds. READ MORE

The International Society of Transport Aircraft Trading (ISTAT) & SmithBucklin

Challenge: The aviation industry was one of the most affected in the world by COVID-19. Due to the pandemic, several inperson ISTAT events were canceled, but the organization was committed to continuing to provide its members with valuable networking amidst this time of change. READ MORE

MNCREW & The Harrington Company

Challenge: MNCREW was unable to hold its second annual MNCork wine tasting event in-person in 2020 due to COVID-19. The inaugural 2019 event attracted 250+ attendees and relied heavily on participant interaction and networking, as well as showcasing a new real estate development. READ MORE


Indiana Commercial Board of REALTORS & Raybourn Group International

Challenge: Kim Paugh, executive director of the Indiana Commercial Board of REALTORS® and employee of Raybourn Group International, discusses ICBR's pivot to a virtual conference in the summer of 2020 necessitated by the COVID-19 pandemic. Watch here.